Locke and Port-Royal, from logic to ethics

An Early Modern Philosophy Seminar
organized by Martine Pécharman (CNRS-CRAL)
and Sarah Hutton (University of Wales)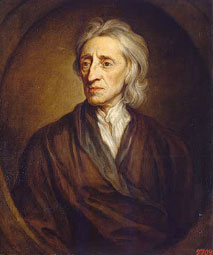 Contact: martine.pecharman@ehess.fr
Morning session
9:30 Paul Schuurman (University of Rotterdam)
The Hybrid Character of the Logic of Port Royal
10:30 Andreas Blank (Herzog August Bibliothek, Wolfenbüttel)
Clauberg, Arnauld, and Locke's Critique of Maxims
11:30 Coffee
11:45 Jean-Pierre Cléro (University of Rouen)
Decision and Testimony
Afternoon session
14:00 Jean-Michel Vienne (University of Nantes)
Locke and Arnauld on the Pleasures of Sense

15:00 Luisa Simonutti (ISPF-CNR, University of Milan)
Ethics in Translation : Locke Reader of Nicole
16:00 Coffee
16:15 John Rogers (University of Keele)
How much did Locke borrow from Port Royal ?
The Seminar is organized with the generous support of the French Embassy in London.
Register to tell a friend about this lecture.
Comments
If you would like to comment about this lecture, please register here.