Aldabra: An Ecological Dilemma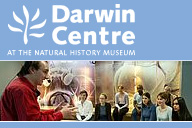 Part of a series where experts from around the world will explore how responsible tourism can help conserve endangered wildlife and benefit local communities.
There are four unspoiled islands on the Seychelles with untouched coral reefs. While locals are looking to tourism as a source of income to maintain them, environmental groups claim the choices being made are not the best for the islands. Join the debate and find out why.
Register to tell a friend about this lecture.
Comments
If you would like to comment about this lecture, please register here.