canon tales: promoting creatvity in publishing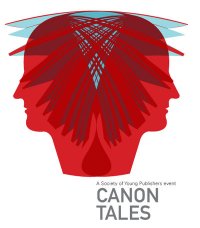 CANON TALES provides a new visual perspective on the richly creative industry that is UK publishing: the personal and professional stories behind books.
We are inviting 12 speakers to each present a 'canon tale' to the backdrop of
20 images projected behind them,
each for 21 seconds,
for a total of 7 minutes exactly.
'Canon Tales' are personal moments of creativity – what inspires a speaker, opinions on creative output they have encountered in their work, or stories relating to current/past projects.
Current speakers confirmed:
- Alison Baverstock, author of How to Market Books
- Richard Bucht, Buyer, Waterstone's Covent Garden; GRAFIK magazine columnist
- Richard Charkin, Executive Director, Bloomsbury
- Tom Chivers, Artistic Director, Penned in the Margins (www.pennedinthemargins.co.uk)
- Alessandro Gallenzi, Publisher, Alma Books
- Alan Gilliland, Illustrator / Publisher, Raven's Quill (www.alangilliland.com)
- Erica Jarnes, Editor, Bloomsbury
- Ellie Kilburn, freelance Designer
- Andrzej Klimowski, Graphic novelist and Professor of Illustration at the Royal College of Art(www.klimowski.com)
- Angharad Lewis, Deputy Editor, GRAFIK Magazine
- Ashley Lodge, Corporate Responsibility Manager, HarperCollins
- Rob Williams, Creative Director, Penguin
The event, supported by the Publishers Association and the creative-based Government programme 'Exchange', will be held at the Cochrane Theatre in central London. Exchange is run through the University of Arts' London College of Communication. Don't miss your chance to be a part of this groundbreaking publishing event.
Register to tell a friend about this lecture.
Comments
If you would like to comment about this lecture, please register here.