Great Picture and Small Print – Don't Lose Rights in Competitions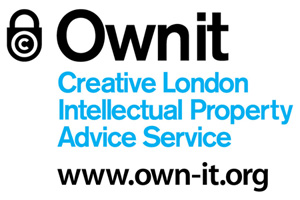 This seminar will explain what to watch for when entering competitions and how to ensure that you are always a winner.
6-9pm (presentations from 6-8pm followed by drinks/networking until 9pm)
If you are a photographer or other image-maker, competitions are a great way to promote your work and boost your reputation amongst clients and your peers. But while you are thinking you can't lose when entering your great picture – beware of the small print. There are many organisers that see a competition as the perfect opportunity to acquire your work for free and build up a picture library for nothing in return. This seminar will explain what to look out for when entering competitions and how to ensure that you are on the winning side.
Own-it and Pro-Imaging have invited four experts in their field, a solicitor, an award-winning photographer and two competition organisers, who will give you an overview of the legal framework, and how to avoid pitfalls when entering competitions.

A representative of Pro-Imaging will discuss their campaign against rights grabs in the small print of competitions and the clauses of their 'Bill of Rights', a checklist to differentiate fair from unfair competitions.
Topics discussed:
- How to decide which competition is right for you
- Do you have to clear all rights before submitting works to competitions?
- What to look out for in terms and conditions (the small print)
- Introduction into copyright issues surrounding competitions
- What's in it for the organisers of competitions
- Examples of fair competitions
Speakers include
Nicola Solomon, Finers Stephens Innocent
Nicola is acknowledged as one of the country's leading lawyers on law relating to photography. Nicola has many years of experience advising on all aspects of intellectual property for photographers including contracts, copyright, agency agreements, defamation, privacy, etc. She advises the British Association of Picture Libraries and Agencies, as well as numerous photographers, picture libraries and publishers. http://www.fsilaw.co.uk
Gordon C Harrison
Gordon is a landscape photographer, specialising in the Scottish North-west Highlands selling fine art prints and various other photographic products via his website and through a range of outlets and galleries on the Scottish west coast. This has been his business since 1994 and prior to that he designed and wrote software for 25 years.
In 2005, Gordon became a member of Pro-Imaging, a web based international support & campaigning organisation for professional photographers, and in 2007, became a member of the Pro-Imaging management team. In 2007, Gordon proposed mounting a campaign against rights grabbing competitions. Since then he has helped Pro-Imaging construct a foundation for the campaign, the Bill of Rights, which was implemented in March 2008. He is also involved in the day-to-day operation and liaison with contest organisers and the media.
Chris Coe
Since turning professional in 1992, Chris has photographed landscapes, people, architecture, gardens, travel destinations and wildlife around the world. Most of his work is commissioned, for specific advertising and editorial projects, or for stock libraries. He has shot over 40 travel and coffee table books and undertakes commissions for a wide range of major multinational companies. His images have been widely published in newspapers, magazines and books, and his book 'The Art of Landscape Photography' is a widely-used reference work. Chris is current working on a book called 'Creative DSLR Photography'.
In 2003, Chris founded the now prestigious international Travel Photographer of the Year awards. As a working professional it was Chris's objective to create awards, which provided a showcase for the best contemporary photography whilst respecting the photographers' copyright. He has taken a stand on copyright abuse and the more recently unrestricted licenses which make so many photographic competitions little more than a rights grab.
With his perspective on photographic competitions from both sides of the fence he is able to bring together the rights grab issue from both perspectives. http://www.chriscoe.com
The panel is chaired by
Nick Dunmur
is a commercial and advertising photographer based in Nottingham for the twenty years he has been in business since attending Trent Polytechnic and completing the degree course there. Nick works for a number of national and international agency and direct clients and has been fully involved with digital since 2000.
Nick became involved with Pro-Imaging from its inception in 2004 as the duty list mum alongside the list-owners. The management team has grown as Pro-Imaging's activity has increased and Nick is now the Pro-Imaging representative on the newly-formed British Photographic Council (a coalition of all the major photographic trade bodies in the UK). In addition, Nick is a director of the Association of Photographers.
Other speakers to be confirmed.
Speaker(s):

Nicola Solomon | talks | www
Gordon Harrison | talks
Chris Coe | talks | www
Nick Dunmur | talks


Date and Time:

9 September 2008 at 6:00 pm

Duration:


3 hours

Venue:


The October Gallery
24 Old Gloucester St
London
WC1N 3AL
020 7242 7367
http://www.octobergallery.co.uk
Show map



Organised by:


Tickets:

Free

Available from:

Places are limited so register online to reserve one at
http://www.own-it.org/admin/event.asp?eventId=268

Additional Information:

You must register on the Own-it website to reserve a place: http://www.own-it.org
Register to tell a friend about this lecture.
Comments
If you would like to comment about this lecture, please register here.