The Writer Producer Director Triangle – A Guide to Good Practice of Collaboration in the Theatre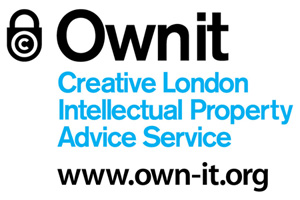 This seminar will help you avoid future disputes by guiding you through the legal framework of collaboration in the theatre.
Theatre is all about collaboration. Directors work with playwrights, producers work with directors and playwrights work with producers – apart from everybody else involved in a play. It is nearly inevitable to share and develop ideas with others during the production of a play or a West end show. But who will own the copyright in the end product and ultimately can exploit their rights when the show is a success? This seminar will help you to avoid pitfalls and future disputes by guiding you through certain rules and the legal framework of collaboration in the theatre.
Just imagine you are a director and have an idea for a play. Unfortunately, you can't write and would need to work with a playwright to develop your idea. Or you are a playwright and have to find a producer, who is prepared to put your play on stage. How do you work out an agreement that is beneficial to both of you and ensures that you don't lose out when the play is successful. Or you are a producer and have worked with a director and playwright on a very popular musical – several other producers are now interested in taking the show around the world. In these and many other situations it is wise to be aware of your rights and what's good practice when collaborating.
Own-it and Stellar Network have invited a legal expert and representatives of two productions who will give you invaluable advice and answer your questions.
Speakers include:
Harry Karaolou - LG LLP Harry specialises in all aspects of intellectual property law. He has extensive experience of IP disputes, particularly trade mark, design rights and copyright infringement matters. Harry has regularly been involved with disputes relating to domain names using, amongst others, the ICANN, Nominet, HKIAC (for .cn domain names) and NIXI (for .in domain names) dispute resolution procedures, and arranged transfers through the various international registrars.
In non-contentious matters, Harry has undertaken and advised clients extensively on due diligence and commercial transactions involving intellectual property. Harry also conducts brand protection work for multinational clients within various industries. Harry regularly advises clients on how to acquire and protect their intellectual property rights, particularly through the use of assignments and licences. He has also regularly written articles for numerous legal journals and is a member of the Institute of Trade Mark Attorneys.
Other speakers tbc.
Speaker(s):

Harry Karaolou | talks


Date and Time:

24 September 2008 at 6:30 pm

Duration:


2 hours

Venue:


Rootstein Hopkins Space
London College of Fashion
John Princes Street
London

020 7514 7985
http://www.own-it.org
Show map



Organised by:


Tickets:

Free

Available from:

Places are limited so register online to reserve one at
http://www.own-it.org/events/details/?eventId=272

Additional Information:

You must register on the Own-it website to reserve a place: http://www.own-it.org/events/details/?eventId=272
Register to tell a friend about this lecture.
Comments
If you would like to comment about this lecture, please register here.