Media Talk: War within Wars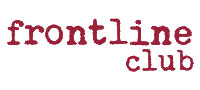 Since 1991, Somalia has been a dangerous and lawless land, besieged by complex battles. Our panel looks at where the battlelines have been drawn and discusses whether, as has been widely suggested, the country could become a breeding ground for al Qaeda and the next theatre in the 'war on terror'.
Chaired by Patrick Smith (Africa Confidential)


Ahmed Abdisalam (TFG)

Mohamed Gure (Somali Concern Group)

Sally Healy (Chatham House)

Mary Harper (BBC)
Since 1991, Somalia has been a dangerous, violent and lawless place, home to numerous conflicts and civil war. From localised inter-tribal and clan warfare, to regional tensions and international disputes, Somalia remains a highly complex battleground.
Somalia's intricate and fiercely loyal clan-based system means that the country is primarily under the control of clan militia. On a regional level, the longstanding tensions with Ethiopia continue, while the proxy war between the US-backed Ethiopian government and the Eritrean government - which backs the Islamic Courts Union (ICU) - adds an international dimension to the wars.
As power struggles and violent clashes continue between the Transitional Federal Government (TFG) and the ICU in the centre and south of the country, the emergence of Al-Shabab - whom the US have branded a terrorist group likened to Al Qaeda - has exacerbated the situation and fuelled speculation that Somalia is the new front on terror and harbouring international terrorist networks.
While the risk of new fighting between Ethiopia and Eritrea is apparently higher than ever as the UN ends its border peacekeeping mission, we examine and demystify the many wars in which Somalia is involved, and which make it such a violent and politically charged country. Is Somalia really the new front on terror?
Speaker(s):

Mr. Patrick Smith | talks


Date and Time:

11 September 2008 at 7:30 pm

Duration:


1 hour 30 minutes

Venue:


Frontline Club
13 Norfolk Place
London
W2 1QJ
+44 (0)20 7479 8950
http://www.frontlineclub.com

More at Frontline Club...

Tickets:

£10.00

Available from:

http://www.frontlineclub.com

Additional Information:

Frontline is a media club that uniquely combines eating, drinking and thinking. A three-minute walk from Paddington Station, spread over three stripped wooden floors, it has a private clubroom for members, and a restaurant and forum space open to the public.
Register to tell a friend about this lecture.
Comments
If you would like to comment about this lecture, please register here.