How to Make Money From Ideas - A Guide to Intellectual Property Rights for Creative People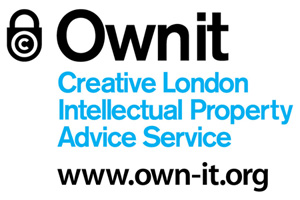 The seminar will cover the steps any creative professional should take in order to manage and protect their intellectual property.
The seminar will offer a basic guide to the law, covering the steps any creative professional should take in order to manage your intellectual property and stop somebody else from stealing your work or otherwise using your work without your permission and payment (including copyright, patenting, trade marks, licensing and design rights.)
The event is organised by Own-it in conjunction with DAWN (Dynamic Asian Women Network). We have invited a lawyer who will give an introduction to Intellectual Property Rights and DAWN member Jeminee Solanki, the founder of a creative business, to talk about their experience and practice.
'Good speaker – very professional and down to earth.' (Delegate July 2008)
Speakers:
Naazneen Schmittzehe, Hamlins LLP
Naazneen has a strong IP background and is qualified as a Solicitor in both the UK and Hong Kong having practised in Asia for five years.
Naazneen has over ten years post qualification experience in non contentious and contentious IP and has managed and advised a broad range of clients from SME's to major corporations such as ARMANI and UNILEVER on their intellectual property portfolios and in particular brand management and clearance, trade marks designs, passing off and anti counterfeiting. Naazneen has significant experience in licensing and her particular practice specialises in retail including fashion, food and children's products.
Naazneen has worked for leading IP law firms namely, Rouse International and Simmons & Simmons and was a nominee for the 2004 World Leader in Intellectual Property Enforcement by Trade Mark World.http://www.hamlins.co.uk
Jeminee Solanki
Has been acknowledged as the up and coming talent to watch in the already saturated UK fashion industry. She left her senior position at Johnny Loves Rosie to start her own business in 2007. Her first collection, 'Opulent Tahiti', has recently launched on ASOS.COM the UK's largest online retail store. Lindsay Lohan is already a fan.
Jeminee Solanki's garments are inspired by Asian culture and, as she says, 'arouse the senses and appeal to strong confident women with a love and appreciation of opulence and luxury'. www.jemineesolanki.com
Speaker(s):

Naazneen Schmittzehe | talks | www
Jeminee Solanki | talks | www


Date and Time:

30 September 2008 at 6:00 pm

Duration:


3 hours

Venue:


Central Saint Martins
Southampton Row
London
WC1B 4AP
020 7514 7015
http://www.csm.arts.ac.uk
Show map



Organised by:


Tickets:

Free

Available from:

Places are limited so register online to reserve one at
http://www.own-it.org/events/details/?eventId=270

Additional Information:

You must register on the Own-it website to reserve a place: http://www.own-it.org/events/details/?eventId=270
Register to tell a friend about this lecture.
Comments
If you would like to comment about this lecture, please register here.