Feature Film Screening: Shake Hands With the Devil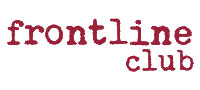 Shake Hands with the Devil is the story of Canadian commander, General Romeo Dallaire, torn between his duty and his conscience when he finds himself eyewitness to hell on earth, leading the UN peacekeeping mission during the Rwandan genocide of 1993
Followed by Q&A with director Roger Spottiswoode. chaired by John Owen (Frontline Club Chairman)
Shake Hands with the Devil is the story of Canadian commander, General Romeo Dallaire, torn between his duty and his conscience when he finds himself eyewitness to hell on earth, leading the UN peacekeeping mission during the Rwandan genocide of 1993. It is based on Dallaire's award winning book and directed by Roger Spottiswoode.
Using the actual locations in Rwanda where Dallaire and his men were stationed, Shake Hands With the Devil is an intimate portrayal of a man coping with an impossible task in one of the most hopeless situations imaginable.
Roy Dupuis who plays the general gives an excellent portrayal of a complex, workaholic and dedicated commander, who blamed himself for being unable to stop the slaughter. It is a sensitive performancel of the man's battle with the impossibility of his task and the consequences he could never forget.
Following the screening director Roger Spottiswoode will take part in a Q&A with Club Chairman John Owen. Spottiswoode is the director of many feature films, including "Under Fire" (1982), with Nick Nolte and Gene Hackman as journalists in Nicaragua; the Bond film "Tomorrow Never Dies"; and "Hiroshima". After many years in Hollywood, Spottiswoode now divides his time between London and New York, and is currently working on a feature documentary in Rwanda on forgiveness and justice.
Speaker(s):

Director Roger Spottiswoode | talks


Date and Time:

12 September 2008 at 7:00 pm

Duration:


1 hour 30 minutes

Venue:


Frontline Club
13 Norfolk Place
London
W2 1QJ
+44 (0)20 7479 8950
http://www.frontlineclub.com

More at Frontline Club...

Tickets:

£8.00

Available from:

http://www.frontlineclub.com

Additional Information:

Frontline is a media club that uniquely combines eating, drinking and thinking. A three-minute walk from Paddington Station, spread over three stripped wooden floors, it has a private clubroom for members, and a restaurant and forum space open to the public.
Register to tell a friend about this lecture.
Comments
If you would like to comment about this lecture, please register here.