Bushmeat and fisheries within the livelihood context - what are the implications for conservation?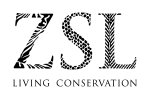 This meeting will explore the sustainability of wildlife harvesting (whether fishing, farming or hunting) in developing countries and how this may affect conservation and human development objectives.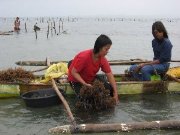 IMAGE © Kerrie O'Donnell.
Livelihoods of wildlife harvesters in developing countries are often diverse, with people drawing on a range of sources to support their livelihoods. As well as wildlife harvesting for consumption or sale, these sources can include farming, trading, casual labour and remittances and may be for monetary returns or consumption.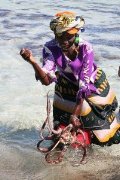 IMAGE © Nick Hill
Research designed to inform conservation and development activities frequently focuses on the biological impacts or socio-economic importance of just the wildlife harvesting component of their livelihoods, and ignores the cross-sectoral interactions with other sources. But non-wildlife ventures may have significant consequences for the sustainability of wildlife harvesting.
Successful conservation and human development requires a better understanding of the cross-sectoral interactions and the factors that influence wildlife harvesters' decisions on how to engage in the range of available ventures. This understanding will also provide conservation practitioners with a much broader toolbox to draw on in order to achieve their goals.
Organised by Björn Schulte-Herbrüggen and Nick Hill, Institute of Zoology, ZSL.
Register to tell a friend about this lecture.
Comments
If you would like to comment about this lecture, please register here.