Can we trust our food?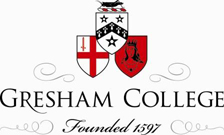 What measures are in place to ensure that our food is safe?
Consumers are increasingly concerned not only about the safety and quality of their food but also about its origin together with the related issues of animal welfare, organic or non-organic, fair trade and environmental impact as well as the effect diet has on their well-being.
This lecture will illustrate how companies involved in raw material production, food processing, distribution and retail rely on accreditation and certification when implementing systems to ensure the supply of safe, quality food of known origin to consumers.
Full details are available from our website:
http://www.gresham.ac.uk/event.asp?PageId=45&EventId=746
Register to tell a friend about this lecture.
Comments
If you would like to comment about this lecture, please register here.