The Golden Section: Nature's Greatest Secret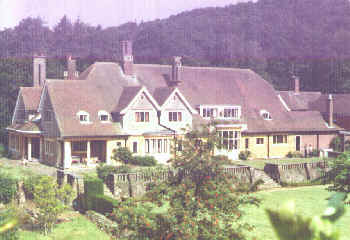 The Golden Section: an examination of the facts and its relevance for humanity.
The Golden Section stands at the very centre of Nature, and the session will examine where it is found, how it works, and its central relevance for humanity's unfoldment into higher and more refined states of consciousness.
Scott A. Olsen, Ph.D. is professor of philosophy & comparative religion, and a life-long student of the Ancient Wisdom Traditions. He has studied with physicist David Bohm, sacred geometers Keith Critchlow & John Michell, world religions guru Huston Smith, and esotericist Douglas Baker. Receiving international acclaim for deciphering the mathematical key to Plato, his book, The Golden Section: Nature's Greatest Secret won 1st place for design at the 2007 New York Book Show. Today he lectures widely on Sacred Geometry and Transformative Experiences.
Speaker(s):

Dr Scott Olsen | talks


Date and Time:

16 May 2009 at 10:00 am

Duration:


Full Day

Venue:


The Fintry Trust
Fintry
Brook
nr Godalming
GU8 5UQ
01428 682621
http://www.thefintrytrust.org.uk

More at The Fintry Trust...

Tickets:

£18

Available from:

on the door

Additional Information:

Reserve places by telephoning 01428 682621 or e-mailing shrine@btinternet.com
Register to tell a friend about this lecture.
Comments
If you would like to comment about this lecture, please register here.