Ina Blom on Lynda Benglis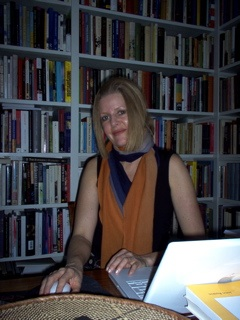 Cornerstones Lecture at Witte de With, Center for Contemporary Art
From February 2008, Witte de With presents monthly lectures by leading art historians under the title Cornerstones. Each lecture focuses on the work of one key artist, whose practice may be understood as a foundation for the development of contemporary art and culture.
The series brings together a broad scope of experts, all of whom have made lasting contributions to the contemporary art world and are an authority in their field. The speakers include professors at renowned universities, pioneers of art education, and leading institutional directors. Witte de With asked each speaker to choose as a point of departure an artist who has had an influence on their own academic practice. They will therefore share their fascination with this work, sometimes illustrated by personal anecdotes and experiences. Many of the speakers have worked closely with their chosen artist throughout their careers, enabling them to give a unique twist to existing art historical accounts.
The Cornerstones lectures do not only reflect upon recent art historical developments, but also offer an insight into the contemporary art world by means of art historical analysis. Through this series, Witte de With bridges art's theory and practice, bringing together both intellectual and intuitive approaches. Cornerstones is aimed at a public with a broad interest in art and culture, as much as at arts students and professionals. Illustrated with striking images, the lectures also provide a point of access for an audience less familiar with recent art history.
Speaker(s):

Date and Time:

29 January 2009 at 7:00 pm

Duration:


1 hour 30 minutes

Venue:


Witte de With
Witte de Withstraat 50
Rotterdam
301 2BR
0031 10 4110144
http://www.wdw.nl/

More at Witte de With...

Tickets:

€10,- (reduced price €7,-)

Available from:

reservations@wdw.nl

Additional Information:

Prior to every Cornerstones lecture, Witte de With's exhibition will remain open between 6 p.m. and 7 p.m.
Register to tell a friend about this lecture.
Comments
If you would like to comment about this lecture, please register here.