BIMA dialogue on accessibility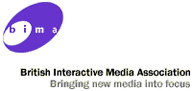 The recently published results of the Disability Rights Commission's audit of 1000 UK Web sites reveal woeful accessibility across the board.
This evening will be about what accessibility means in terms of web design and look at how this affects design, and the legal implications and practical advice about what designers and companies can do.
This subject affects everyone who is designing websites and their clients.
This subject affects everyone who is designing websites and
their clients.
Speakers are:
Jon Dodd - a renowned accessibility expert Jon is a director of Bunnyfoot Universality, the UK's first accessibility consultancy. He will be giving a layman's guide showing what accessibility is and the various levels that can be achieved.
Ian Haynes, from Cimex, an award winning digital agency, will be exploring in detail the considerations about websites created for high profile clients and Government that are highly accessible yet feature high creative design and production values.
Struan Robertson - Out-law.com editor. Struan worked as a corporate lawyer before joining international law firm Masonsnto set up and run www.out-law.com. He lectures
and writes extensively on various areas of e-business law. He
will be giving an overview about how this all affects
companies visavis the law.
Since the subject is highly topical, if you wish to address any panel member, please email your question to Janice Cable so that everyone gets the most out of the evening.

The reservation form can be found on the BIMA website
Register to tell a friend about this lecture.
Comments
If you would like to comment about this lecture, please register here.