Small Towns and Suburbs: Mark Ford on Hopper and Poetry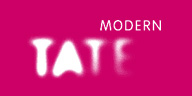 Mark Ford reads a selection of poetry which relates to the scenes and sentiments in Edward Hopper's paintings
'For all his realism, Hopper was essentially a poet', suggested Lloyd Goodrich, former director of the Whitney Museum in New York and a friend of Edward Hopper. In this unique event Mark Ford will read a selection of poetry which relates to the scenes and sentiments in Hopper's paintings. Mark Ford teaches at University College London and has published two collections of poetry, Landlocked (Chatto & Windus, 1998) and Soft Sift (Harcourt Brace, 2003), as well as articles and books on many aspects of nineteenth- and twentieth-century British and American poetry.
Register to tell a friend about this lecture.
Comments
If you would like to comment about this lecture, please register here.