Judicial Control of Regulation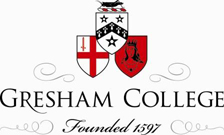 Judges and the new medical advances in reproductive medicine
How have judges treated the new issues and what oversight have they over the HFEA? There are issues here of general legal interest concerning regulation and discretion. The case of Diane Blood, who used gametes taken from her deceased husband, will be re-examined, along with the effect of media attention to such cases, the availability of powers of enforcing the law and how it is affected by European treaties.
http://www.gresham.ac.uk/event.asp?PageId=45&EventId=845
Register to tell a friend about this lecture.
Comments
If you would like to comment about this lecture, please register here.