Stage fright and optimal performance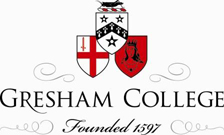 Performance anxiety: its causes and its cures.
This talk gives an overview of the causes and cures of performance anxiety. Under what circumstances is it most likely to occur? When is emotional arousal beneficial to performance and when destructive? The pros and cons of various approaches to treatment of stagefright (beta-blockers, cognitive behaviour therapy, Alexander Technique, hypnosis, etc). Techniques for enhancing ('hyping up') performance, such as imagery and self-talk.
http://www.gresham.ac.uk/event.asp?PageId=45&EventId=852
Register to tell a friend about this lecture.
Comments
If you would like to comment about this lecture, please register here.