Is it all in the genes?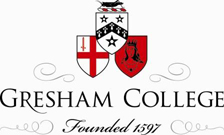 Mental illness and the nature/nurture question
It has long been observed that mental disorders tend to run in families. However, many types of behaviour show this phenomenon and these range from rare types of movement disorder that are completely genetic to such examples as career choice or religious denomination that are largely influenced by family culture.
Geneticists have used twin and family studies to tease out the extent to which mental illness runs in families because of shared genes or shared environment and for most disorders have found that genes play a substantial role. Environment also has an important influence but this appears to consist mainly of factors that are specific to the individual and not shared within families. More recent studies are beginning to identify specific genes as well as to investigate their interplay with specific environmental effects. There are also interesting emerging findings on the role of genes on response to treatment of mental disorders.
http://www.gresham.ac.uk/event.asp?PageId=45&EventId=762
Register to tell a friend about this lecture.
Comments
If you would like to comment about this lecture, please register here.