Mathematics and Smallpox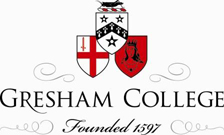 Bernoulli, statistics and the inoculation of smallpox
250 years ago Daniel Bernoulli used mathematics and statistics to try to weigh the risks and benefits of inoculation against smallpox. The arguments of Bernoulli and his critics still remain relevant today.
http://www.gresham.ac.uk/event.asp?PageId=45&EventId=757
Register to tell a friend about this lecture.
Comments
If you would like to comment about this lecture, please register here.