Film Music: A Certain Train Station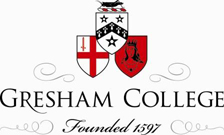 An analysis of 'A Brief Encounter' and its use of Rachmaninov's Second Piano Cencerto
David Lean's 1945 film, Brief Encounter, is a classic example of the way film can use music to drive the emotions of the audience. The film repeatedly returns to Eileen Joyce's recording of Rachmaninov's Second Piano Concerto, each time further entwining the viewer's emotions within the narrative. But how can this extravagant, extrovert music seem so perfectly adapted to the repression and guilt that surrounds the protagonists?
http://www.gresham.ac.uk/event.asp?PageId=45&EventId=864
Register to tell a friend about this lecture.
Comments
If you would like to comment about this lecture, please register here.