Caspar Melville on "The Rationalist Association and New Humanist magazine"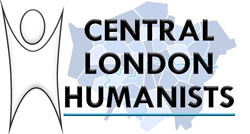 Caspar Melville is the editor and driving force behind the exciting New Humanist magazine and will talk on the challenges in publishing britans most popular Humanist publication.
New Humanist is the leading journal of Humanism, secularism, atheism and freethought in the United Kingdom. It has been published for 120 years by the Rationalist Association. Today, it embraces a broad range of subjects, from a Humanist perspective. Past and present contributors include HG Wells, Phillip Pullman, Bertrand Russell, Nicholas Walter, Laurie Taylor, Noam Chomsky, Stan Cohen, Christopher Hitchens, Polly Toynbee, Baroness Susan Greenfield, Nick Cohen, Richard Dawkins and many more. The current editor is Caspar Melville.
The Rationalist Association was founded on 1899 to promote freedom of thought and inquiry through the principles of rationalism, defined as 'the mental attitude which unreservedly accepts the supremacy of reason and aims at establishing a system of philosophy and ethics verifiable by experience and independent of all arbitrary assumptions or authority'.
More details can be found here:
http://www.meetup.com/Central-London-Humanists/calendar/9666070/
http://www.centrallondonhumanists.org/events/upcoming-humanist-events/details/8-the-new-humanist-and-the-rationalist-association-caspar-melville.html
Register to tell a friend about this lecture.
Comments
If you would like to comment about this lecture, please register here.