Darwin, Tennyson, Wallace and Swedenborg: Religion, Science and Poetry in the 19th Century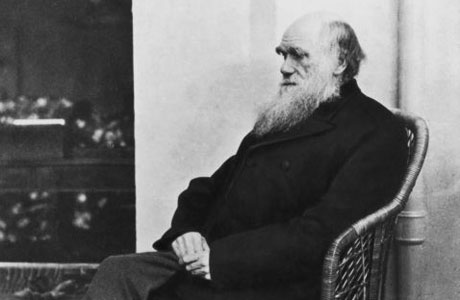 Tracing the fascinating relationships between two great evolutionists and one visionary poet; between science and literature; and between scientific discovery and religious faith.
MUST ATTEND for anyone interested in evolutionism, esoteric religion, spiritualism or poetry. This lecture seeks to challenge the modern idea that arts, science and religion naturally exist exclusively of one other; Mr Lines will attempt to evoke the rich, inter-disciplinary intellectual culture of the nineteenth century.
Darwin laid the foundations for the theory of evolution, transforming the way we think about the natural world; Wallace was a fellow scientist who came up with the idea of natural selection, almost simultaneously; and Tennyson, not a scientist but a great poet, somehow articulated the theory of natural selection in print, some nine years before Darwin. Richard Lines will speak about how different types of imagination and human enquiry contributed to a greater 'scientific' understanding of our world.
Leading on from this, Mr. Lines will also explore how scientific discovery impacted upon the spiritual beliefs of these great Victorians. Whilst Darwin apparently abandoned his religious faith, both Wallace and Tennyson combined a passionate interest in contemporary science with an unorthodox Christian belief, heavily informed by the writings of Swedish seer Emanuel Swedenborg – himself a scientist and radical theologian and at once a rationalist and a mystic.
Refreshments will be provided from 6pm.
Everybody is welcome.
Speaker(s):

Date and Time:

9 July 2009 at 6:30 pm

Duration:


1 hour 30 minutes

Venue:


The Swedenborg Society
Swedenborg House
20-21 Bloomsbury Way
London
WC1A 2TH
020 7405 7986
http://www.swedenborg.org.uk/

More at The Swedenborg Society...

Tickets:

FREE

Available from:

Additional Information:

Any questions welcomed.

Phone (020) 7405 7986 for details.
Register to tell a friend about this lecture.
Comments
If you would like to comment about this lecture, please register here.