The Institute of Engineering and Technology Turing Lecture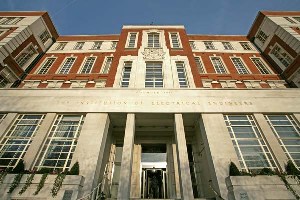 To be advised
A Brief History of the Lecture
The all-pervasive nature of the general-purpose computer has made the most profound mark on almost every aspect of our lives. The central seminal figure in this computer revolution was Alan Turing, whose outstanding originality and vision was what made it possible, in work originating in the mid 1930s. Although it is now hard to see what the limits of the computer revolution might eventually be, it was Turing himself who pointed out to us the very existence of such theoretical limitations.
In honour and recognition of Turing's contribution in the field of computing, the IEE (as the IET was then) and the BCS established the Turing Lecture with the first lecture being presented in 1999. It is a world leading event, presenting a topic from current research in computer science and given by an acknowledged expert in the field. The lecture has routinely had audiences of over 400 delegates at the London lecture. It is also usually toured around UK cities with some of the lectures in the past being held in Cardiff, Edinburgh, Glasgow and Manchester.
The content of the lecture is published in the BCS's Computer Journal and available for viewing on IET.tv. The lecture is intended to attract significant audiences from the industrial research/development and academic sectors. As such the lecture is accessible to a somewhat wider audience than those involved in the specific field of academic research. The IET and BCS jointly handle the promotion and administration of the lecture.
Professor Bishop's talk will be the 12th in the series of lectures.
Register to tell a friend about this lecture.
Comments
If you would like to comment about this lecture, please register here.