Britain and Japan in the Developing World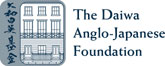 This sixth seminar in the 2009 seminar series, Changing World Views: International Challenges for the UK and Japan, will look at the particular roles played by Japan and Britain in international development assistance
As highlighted in the recently-published Millennium Development Goals Report (2009), the global economic crisis is heightening the pressures on donor nations, adversely affecting aid budgets and policy decisions. Criticisms have been directed at those
countries lagging behind the UN target of committing 0.7 per cent of gross national income to overseas development assistance by 2015.
The speakers will address these issues as they relate to Britain and Japan's relations with Africa. Japan's trade, aid and development policies in sub-Saharan Africa will be further compared with the politics and economics of Chinese aid to Africa.
Register to tell a friend about this lecture.
Comments
If you would like to comment about this lecture, please register here.