Going back to our roots? History and Identity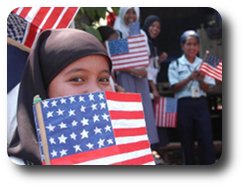 If we believe that our histories made us, have we given up on making history ourselves?
Throughout the West, people with different ethnic and cultural heritages increasingly live side by side. Much has been written about President Obama's family heritage, and in an address to the Turkish Parliament he noted that many Americans are either Muslim or 'have Muslims in their families or have lived in a Muslim majority country. I know, because I am one of them'. During Britain's 'Who Do We Think We Are? week this year, Sir Keith Ajegbo urged schools across the country to undertake 'investigations and celebrations by schools of pupils' histories and their community's roots and of the national and global links they can make'.
Using history as a lens through which to examine our current identities, however, inevitably changes the character of history as an academic subject. Instead of the disinterested pursuit of historical fact, history becomes a reflection of today's world and a means of contextualising our contemporary political concerns. Indeed in university departments on both sides of the Atlantic, history is often approached in terms of the experience of different groups rather than the universal significance of historical events, with history segmented into 'women's history' or 'minority history'.
Does history as a lesson in diversity undermine or enrich the academic teaching of the subject? Has history ever been a disinterested matter, the oft-quoted warning being that 'history is written by the victors'? Does going back to our roots really help either social cohesion or historical understanding? Or have we become so obsessed with our own identities that the defining question of our time is not 'What are we going to do?' but 'Who do you think you are?' Does 'history-through-identity' simply provide a more comprehensive narrative of historical and social progression and change, with those written out of history given acknowledgement at last? Or are identity politics undermining the possibility of universal values and a human history we can all relate to? If we believe that our histories made us, have we given up on making history ourselves?
Register to tell a friend about this lecture.
Comments
If you would like to comment about this lecture, please register here.