Stravinsky and Diaghilev: The Alternative Russian Revolution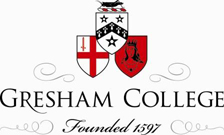 A talk and a performance investigating the creative collaboration between Igor Stravinsky and Serge Diaghilev.
From 1910-1913, Stravinsky blazed a trail with his stunning ballet scores The Firebird, Petrushka and The Rite of Spring. Written for Diaghilev's legendary Ballet Russes, these ballets were groundbreaking events not only for their innovative, iconoclastic music but also for the bold set designs and revolutionary choreography. Diaghilev had assembled some of the finest creative artists of the day around him and the impact of these and subsequent productions is with us today. The lecture will explore their relationship and examine what makes Stravinsky's music so special.
The concert will include a performance of Stravinsky's A Soldier's Tale - a theatrical work "to be read, played and danced."
http://www.gresham.ac.uk/event.asp?PageId=45&EventId=899
Register to tell a friend about this lecture.
Comments
If you would like to comment about this lecture, please register here.