The New Consensus of the Governed: Re-imagining Corporate Governance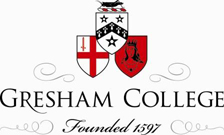 Looking at government involvement in business and finance.
The central tenet of democratic capitalism has always been to allow the market to operate with minimal interference from elected governments. This underlying assumption is now being challenged. With the public's distrust of Government growing, will they entrust major financial decisions to politicians. The failure of financial institutions to restrain the excessive growth in credit has raised the question of the effectiveness of corporate governance. This lecture will examine the underlying principles of corporate governance, and the relationship with politicians as equity owners of corporations. How can governance be designed to minimise abuse without stifling creativity and innovation.
For more information, please visit the event's page on our website:
http://www.gresham.ac.uk/event.asp?PageId=45&EventId=1006
Speaker(s):

Date and Time:

19 January 2010 at 6:00 pm

Duration:


1 hour

Venue:


The Museum of London
London Wall
London
EC2Y 5HN


Show map



Organised by:


Gresham College
See other talks organised by Gresham College...

Tickets:

Free

Available from:

Additional Information:

No reservations are required.
The event will be run on a "First come, first served" basis.
Register to tell a friend about this lecture.
Comments
If you would like to comment about this lecture, please register here.