The History of Cataract Surgery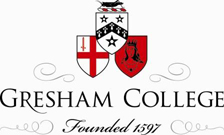 An overview of the commonest operation in the world, from India 2,000 years ago to the complex surgery of today.
The commonest operation in the world is responsible for restoring sight to millions of blind and visually disabled people every year. From humble beginnings in India over 2,000 years ago it was refined by French surgeons in the Enlightenment. Over the last few decades this operation has been transformed from a risky operation almost identical to that performed by Victorian Surgeons, into a sophisticated quick day case procedure with extremely low complications. The development of new materials by the British aircraft industry was critical to this development and the courageous adoption of pioneering surgeons all over the world, criticised by their peers at the time, has led to the miracle of modern cataract surgery.
For more information, please visit the event's page on our website:
http://www.gresham.ac.uk/event.asp?PageId=45&EventId=929
Speaker(s):

Date and Time:

20 January 2010 at 6:00 pm

Duration:


1 hour

Venue:


The Museum of London
London Wall
London
EC2Y 5HN


Show map



Organised by:


Gresham College
See other talks organised by Gresham College...

Tickets:

Free

Available from:

Additional Information:

No reservations are required.
The event will be run on a "First come, first served" basis.
Register to tell a friend about this lecture.
Comments
If you would like to comment about this lecture, please register here.