String Quartet - Joseph Haydn, Op. 76, No. 2 in D minor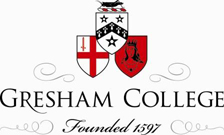 A free lecture and a full performance of this Haydn quartet.
This quartet is sometimes known as the "Quinten" or "Fifths" Quartet, because of the opening descending intervals in its first movement. This movement is tightly structured around the "fifths" motive, and shows Haydn at his most austere and monothematic. Respite comes in the gentle second movement, but the third (a minuet and trio) returns us to the mood of the first, with a severe canon between the upper and lower instruments.
For more information, please visit the event's page on our website:
http://www.gresham.ac.uk/event.asp?PageId=45&EventId=979
Register to tell a friend about this lecture.
Comments
If you would like to comment about this lecture, please register here.