String Quartet - Joseph Haydn, Op. 76 No. 5 in D major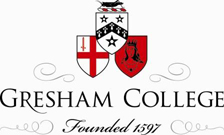 A lecture and a performance of the Haydn String Quartet
Haydn was always an experimenter, and this quartet is one of his most unusual, in that the customary balance between the first two movements is reversed. The first movement is light and undemanding in character (a theme and variations), but is then countered by an extensively developmental slow movement, in the unorthodox (and extremely hard to keep in tune!) key of F sharp major.
For more information, please visit the event's page on our website:
http://www.gresham.ac.uk/event.asp?PageId=45&EventId=992
Register to tell a friend about this lecture.
Comments
If you would like to comment about this lecture, please register here.