Google Analytics Training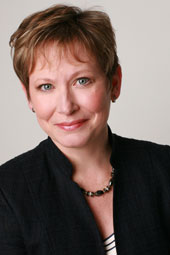 A one day workshop introducing marketing professionals and business managers to the free Google Analytics service.
Are you confused by web analytics?
Do you want a better understanding of how your customers discover and interact with your website?
This course will give you a solid understanding of the fundamentals of web analytics.
You will lern how to interpret your website data, how to use the data to shape improvements in your website and how to improve your marketing based on your visitors' preferences and behaviour.
Using live demonstration and case studies, you will see how other businesses like yours are using their Google Analytics data to shape their web marketing strategy.
Quite simply, you will learn how to improve your website by understanding how people discover your business on the web, how they behave when they get to your website and the characteristics of your visitors.

You will learn:

• Which statistics are most important to your business and what the numbers mean, good or bad for your website
• How to find the most valuable statistics, without wasting your time trawling through all the options
• How to configure your Analytics to suit your business needs
• How to improve the navigation, content and design of your site based on the measurable behaviour of your visitors
• How to track the key measures of success for your business
• How to interpret traffic source analysis and lead generation metrics
• How to set up powerful Goals and Funnels analysis
• Event tracking for Flash and Video
• How to use Analytics with Ecommerce sites
• How to use Analytics to optimise your SEO and PPC activities and budgets
• How to produce an Analytics plan that are most important to your business

Who is this course for?

You will be responsible for the marketing of your business and actively using the Internet as part of your marketing strategy. You want to learn how you can use your web data to drive your business forward, and get the best possible results from your website.
You do not need to be a statistics expert or a marketing professional for this course; the workshop has been designed for real business owners who need practical information quickly and in bite-sized chunks.

Date:

03 February 2010

Time:

09:00 - 09:30 Registration
09:30 - 16:00 Course
16:00 - 16:30 Informal Q&A

Venue:

Euston House
24 Eversholt Street
London
NW1 1AD

Fee:

£395.00 + VAT (Payment can be made by credit card or cheque.)
Includes comprehensive course notes and lunch.
Register to tell a friend about this lecture.
Comments
If you would like to comment about this lecture, please register here.