Warton Lecture on English Poetry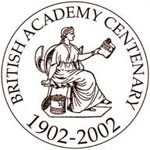 'Dullness and Pope'
By Professor David Womersley, St Catherine's College, Oxford
It has long been recognised that Pope's emotions for those he stigmatised as
'dunces' went beyond mere dislike, and that his attitude towards what he
called 'dullness' included an awareness of its attraction and an acknowledgement of its power. Professor Womersley's lecture explores the
filiations between The Dunciad and the literary culture it condemns, while
also reaching towards some broader conclusions as to why early eighteenth-century languages of literary praise and blame are so unstable.
Speaker(s):

Professor David Womersley | talks


Date and Time:

11 May 2004 at 5:30 pm

Duration:


TBC

Venue:


British Academy
10 Carlton Terrace House
London
SW1Y 5AH
+44 20 79 69 52 63
http://www.britac.ac.uk

More at British Academy...

Tickets:

Free evening lecture - registration is essential

Available from:

Register at http://www.britac.ac.uk/events or call 020 7969 5246

Full programme is
available from the web link.

Additional Information:

Nearest underground station: Piccadilly Circus / Charing Cross
Register to tell a friend about this lecture.
Comments
If you would like to comment about this lecture, please register here.