Words and Music: Listening to Song (1 of 2 events)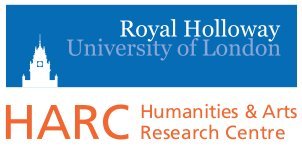 Words and Music : Listening to Song
Organized By Professor Terence Cave (St. John's College, Oxford)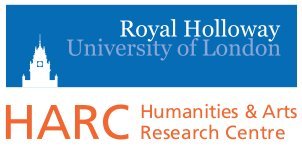 Words and Music: Listening to Song
A two-day mini-series on the 24th February and 3rd March at Royal Holloway
The complex relations between music and language have been explored by poets, musicians, musicologists, literary critics and historians, psychologists, neuroscientists and many others across the disciplines. Thinking about the interaction betwen words and music in vocal music, and about the ways in which their joint effect is perceived by listeners and performers, may help us better to understand the differences and similarities, the compatibilities and incompatibilities, of these two fundamental forms of human expression and communication.
The two half-day sessions of the seminar "Words and Music" will set up a dialogue between speakers specialising in different aspects of this question, including a musicologist, an audio scientist, a practising poet, a composer, and literary specialists. Please visit the HARC website for programme details: http://harcrhul.wordpress.com
The discussions in both sessions will thus be cross-disciplinary. The issues they will explore bear on fundamental questions such as interpretation, aesthetic form and the way it is experienced, cognitive processes and strategies, and the nature of communication. We hope that our audience will represent a wide range of disciplines, including literary studies, musicology, cultural studies, philosophy, psychology, cognitive science and related subjects, and that it will make an important contribution to our discussions. In order to achieve this aim, the numbers of those attending will be limited and advance registration will be required. To register for this event, please send an email to the HARC administrator, Zara Naghizadeh (harc@rhul.ac.uk)
Speaker(s):

Professor Terence Cave | talks | www
Daniel Leech-Wilkinson | talks | www
Dr Jane Ginsborg | talks | www
Professor David Howard | talks | www
Dr Elaine McGirr | talks | www
Professor Andrew Bowie | talks | www
Jo Shapcott | talks | www
John Woolrich | talks | www
David Owen Norris | talks | www
Dr Ewan Fernie | talks | www
Professor Ahuvia Kahane | talks | www


Date and Time:

24 February 2010 at 1:00 pm

Duration:


Half Day

Venue:


Humanities and Arts Research Centre
(HARC)
Royal Holloway, University of London
Egham
TW20 0EX
01784 276238
http://www.rhul.ac.uk/research/harc

More at Humanities and Arts Research Centre...

Tickets:

£8 for one day, £12 for two days

Available from:

Zara Naghizadeh, HARC Administrator: harc@rhul.ac.uk

Additional Information:

For a programme please visit our website: http://harcrhul.wordpress.com or email our administrator: harc@rhul.ac.uk
Register to tell a friend about this lecture.
Comments
If you would like to comment about this lecture, please register here.