Wolfgang Amadeus Mozart - String Quartet, K421 in D minor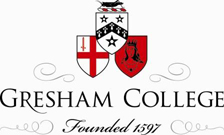 A lecture and performance of this Mozart string quartet.
This is one of Mozart's six so-called "Haydn" quartets, dedicated to his famous predecessor and, as Mozart admitted in the dedication, the fruit of "langer und mühsamer Arbeit" (long and arduous work). The D minor quartet was probably completed in 1783 and its minor key first movement shows much evidence of that "Arbeit" in its strange reversals of usual quartet practice, with a lyrical, song-like opening that then breaks down into instability as the movement progresses.
For more information, please visit the event's page on our website:
http://www.gresham.ac.uk/event.asp?PageId=45&EventId=997
Register to tell a friend about this lecture.
Comments
If you would like to comment about this lecture, please register here.