Ludwig van Beethoven - String Quartet, Op 95 in F minor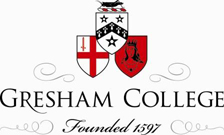 A lecture and performance of this Beethoven string quartet.
This quartet, which was composed in 1810 or 1811 and is his last before the so-called "late" quartets that crowned his final years. It is sometime nicknamed the "Serioso" (a strange, invented word which makes up part of the typically loquacious tempo designation of the third movement: "Allegro assai vivace ma serioso"), and is one of Beethoven's most restrained and austere quartets: a piece that he later suggested was more appropriate for private performance than for concert renderings.
For more information, please visit the event's page on our website:
http://www.gresham.ac.uk/event.asp?PageId=45&EventId=1012
Register to tell a friend about this lecture.
Comments
If you would like to comment about this lecture, please register here.