At Home Abroad: Canaletto in England
THIS EVENT HAS BEEN CANCELLED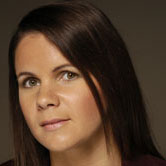 An examination of the paintings by Canaletto produced in England
Italian patrons were important to Canaletto at the outset of his career, but it was English collectors and Grand Tourists who came to dominate the market for his view paintings. In fact he was so popular with the British that after the War of the Austrian Succession broke out in 1741, which consequently undermined the tourist business, Canaletto decided to move to London where he worked intermittently for nearly ten years. This lecture examines works produced during his British period, including view paintings of London and the English countryside, and also the delightful Italian views and capricci which he painted for palatial London houses and the British aristocracy.
Register to tell a friend about this lecture.
Comments
If you would like to comment about this lecture, please register here.