Addiction: Understanding & Stopping Addictive Behaviour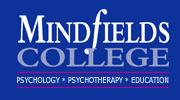 Discover how to be more effective when working with all sorts of addictions, including alcoholism, drug abuse, eating disorders, gambling, sexual obsessions and other compulsions.
Addictions blight millions of lives and are a massive drain on health and social services. For a long time uninformed dogma has held back progress in the way addiction was understood and treated. This seminar by Joe Griffin presents an essential overview of a wide variety of addictive behaviours, and what they have in common, and describes in detail the most successful ways of rapidly breaking addictive patterns using psychotherapy informed by the latest neuroscientific findings.
It also includes new discoveries about how to disengage the brain from addictive behaviour which are proving highly beneficial for helping addicts recover, sometimes even quite quickly, and prevent relapses.
What you gain from the day
* New research-based information on the facts about which forms of treatment work and which don't
* A whole new understanding of the effective strategies you need for dealing with the full range of addictive behaviours – and how to put them into practice
* New insights into the addictive process, the destructive dissociative elements that fuel it, and why withdrawal symptoms are the key to understanding why people become addicted
* Specific information about how to break addictive patterns and prevent relapses
Who should attend
All members of the caring professions including; drug workers, youth workers, doctors, nurses, psychotherapists, counsellors, clinical psychologists, occupational therapists, psychiatrists, cognitive behavioural therapists, teachers, social workers, support workers and anyone wishing to understand more about effective treatment for addictive behaviour (for professional or private reasons).
Register to tell a friend about this lecture.
Comments
If you would like to comment about this lecture, please register here.