Ageing Well, caring for those who need it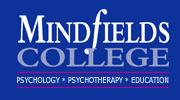 If you advise, treat, look after or work with older people, or are concerned about a member of your own family – or want to better understand your own ageing – this inspiring seminar will be invaluable.
A lot of older people today are depressed and fear isolation, poverty and abandonment. They feel increasingly ignored and health services often discriminate against them.
But it doesn't have to be like this, as Melanie Haslam, an expert on ageing and the issues facing people as they get older, shows us in her powerful and encouraging seminar. When the needs of older people are better defined and met by society, growing old can become something to celebrate rather than fear.
Identifying and exploring the specific needs of older people, Melanie offers a wealth of practical alternatives for more humane treatment and shows how quality of life in later years can be improved for everyone.
What you gain from the day
* New ideas to help older people overcome depression and negative thinking
* A better understanding of what ageing is, how it affects us physically and psychologically, and how we can influence it
* Insight into how to reactivate the inner resources of older people enabling them to embrace the challenges of ageing
* New ways to approach dementia and cognitive decline with emphasis on preserving functionality
* Key insights into the relevance and applicability of the humans givens approach to problems associated with ageing
* Confidence to challenge the negative stereotypes in modern society about older people
* Ways to overcome your own fears of ageing and to help you age well.
Who should attend:
Concerned relatives and friends, doctors, nurses, care workers, retirement home managers and staff, social workers, psychologists, occupational therapists and counsellors, planners and policy makers, in fact anyone interested in the welfare of older people – or even their own ageing – should attend. Planners and policy makers will also find it revealing and helpful.
Register to tell a friend about this lecture.
Comments
If you would like to comment about this lecture, please register here.