Brief Psychotherapy Strategies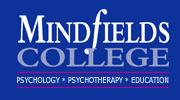 Discover how to make a positive difference, whatever the problem, using the key concepts and the essential skills of human givens therapy.
Ivan Tyrrell's lively seminar distills the essence of the more successful therapy models, including cognitive behavourial therapy (CBT), solution-focussed brief therapy (SFBT) and interpersonal therapy, by working through the APET model.
Anyone working in the caring professions can safely introduce these strategies into their work with patients or clients. You will leave with a richer knowledge of why so many people have mental and emotional problems, and how, using the givens of human nature, you can help them more effectively.
What you gain from the day
* See brief therapy in action – moving and riveting case histories
* Learn new treatments for anxiety, panic attacks, depression, anger, obsessive compulsive disorder (OCD), eating disorders, addictions, relationship/marital/family problems, and to help survivors of abusive relationships more effectively
* 47 vital tips to take away
* A clear understanding of why psychobiology should determine how therapy is structured
* Novel ways to overcome resistance and move people on
* Increased confidence with difficult cases.
Who should attend
* If you are a counsellor, psychotherapist, occupational therapist, speech therapist, clinical psychologist, psychiatrist, psychiatric nurse, midwife, doctor, health visitor, social or youth worker and wish to be more effective in what you do, you should attend.
* If you wish to improve your practical counselling or psychotherapy skills with individuals or families, you should attend.
* If you are curious about why some people get better results than others when counselling people with depression, anxiety etc., this seminar is for you.
Register to tell a friend about this lecture.
Comments
If you would like to comment about this lecture, please register here.