Effective Anger Management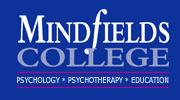 Have you ever felt powerless in the face of anger? If so, this practical seminar is for you.
Distressing, inappropriate and often violent expressions of frustration, anger and rage are on the increase in all areas of public and private life causing ill-health, stress, misery and sometimes even injury and death.
The best way to help yourself and others is to understand the causes, triggers and behaviour patterns of anger, and to learn effective techniques for diffusing and coping with aggressive situations. This seminar gives you those valuable techniques.
The day covers: anger and health; anger at work; anger in school; anger and personal safety; anger in relationships and public rage out-breaks. It also contains essential information if you deal with the general public or work with people suffering from anger disorders.
What you gain from the day
* Enhanced personal safety in potentially dangerous situations
* Greater understanding about the relationship between anger and emotional and physical health
* A new 'toolbox' of effective strategies for calming down and dealing with angry people
* Better communication and conflict resolution skills
* Improved treatment strategies for helping patients master their uncontrolled anger
* Insight into what triggers your own anger and how to effectively control it.
Who should attend
* If you deal professionally with members of the public in difficult, stressful circumstances, this seminar is for you.
* If you counsel or treat angry people, this seminar is for you.
* If you wish to deepen your understanding of anger for personal reasons, this seminar will benefit you too.
Register to tell a friend about this lecture.
Comments
If you would like to comment about this lecture, please register here.