From Stress to Psychosis - How to prevent people having breakdowns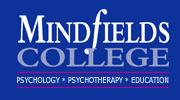 Ivan Tyrrell's groundbreaking seminar explores what happens in the brain when it is put under stress and how this affects our emotional life and mental health.
When innate needs are not met well, stress levels rise rapidly and anxiety, depression – and, in some people, psychosis – are the result. Tyrrell describes a new theory which explains the symptoms of schizophrenia and psychotic episodes and the resulting psychotherapeutic guidelines that offer new hope for sufferers and are improving treatment.
During the day you will also discover why the APET model is so useful in helping practitioners improve the way they think about what is happening for their patients. As well as rapidly improving treatment, it throws fascinating light on why the most effective therapeutic approaches work. It also fulfils the criteria for a much-needed new model that integrates psychotherapy and counselling with the latest findings about brain functioning and human behaviour.
An essential day for mental health workers at all levels.
What you gain from the day
* The three reasons why mental illnesses arise
* An understanding of the more effective treatment possibilities science is opening up for clinical psychology, psychotherapy and counselling
* A moving insight into Asperger's syndrome
* A greater understanding of the mind/body connection
* A remarkable observation (shown on film) about the connection between stress, dreaming, depression and psychosis.
Who should attend:
* Psychotherapists, counsellors, clinical psychologists, psychiatrists, doctors, psychiatric nurses, occupational therapists, health visitors, nurses, pastoral workers, social workers, youth workers, trainee counsellors, psychology students, etc. – and particularly anyone working with depressed and anxious people and people suffering from psychosis.
* Anyone wanting to understand more about the latest effective strategies for alleviating emotional disturbance (for professional or private reasons) which make the most of the very latest insights from brain science.
Register to tell a friend about this lecture.
Comments
If you would like to comment about this lecture, please register here.