How to Break the Cycle of Depression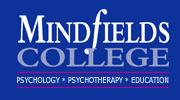 Joe Griffin's iconoclastic seminar shatters the many myths about depression and how best to treat it.
Despite enormous efforts to improve the nation's mental health, the number of people suffering from depression is still rising (and increasingly so among children, young people and the elderly). Millions are affected in some way – yet it is actually one of the most treatable disorders health professionals are asked to help with, as this inspiring seminar shows.
Find out why depressed people are always so tired and unmotivated and why the appropriate psychotherapy has a dramatically lower rate of relapse than antidepressants and is the most effective treatment, even with severe cases.
What you gain from the day
* Essential information about why people become depressed
* A better understanding of what depression really is, why it's on the increase and how to diagnose it
* Practical help to quickly break patterns of depression, move people on and prevent relapse
* New insights into the dissociative elements of depressive lifestyles
* Techniques for tackling rigid thinking and negative expectancy
* Ways to talk to suicidal people – this seminar saves lives.
Who should attend
* All health and welfare professionals: if you have to deal with, treat or care for depressed people, and wish to be more effective, this seminar is for you.
* If you need to deepen your understanding for personal reasons, or if you live or work with a depressed person, this seminar is for you.
* If you are curious about more effective and rapid ways to reduce misery and improve psychotherapy outcomes, this seminar is for you.
Speaker(s):

Date and Time:

22 April 2010 at 9:30 am

Duration:


Full Day

Venue:


Pollock Room,St Leonard's Hall
University Of Edinburgh
18 Holyrood Park Road
Edinburgh
EH16 5AY
0131 651 2189

Show map



Organised by:


MindFields College
See other talks organised by MindFields College...

Tickets:

£99

Available from:

http://www.mindfields.org.uk/?sem=outl&code=DS

Additional Information:

Please call +44 (0)1323 811440 to book!
Register to tell a friend about this lecture.
Comments
If you would like to comment about this lecture, please register here.