How to do Effective Counselling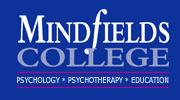 If your work involves advising, treating or counselling disturbed or distressed people, this seminar could be the most important you ever attend.
Research shows that a solution-focused, brief therapy approach to counselling is more cost-effective than drugs or long-term psychotherapy for treating a whole range of distress, including: anxiety, PTSD, depression, panic attacks, sexual problems, compulsive behaviour (OCD), eating disorders, addictions, as well as helping survivors of abusive relationships or traumatic events. Joe Griffin explains why these skills are easy to learn and need to be more widely known.
What you gain from the day
* Information (that no one else has given you) to make you more effective in your work – the day after attending this seminar!
* You can save yourself years of wasted effort by knowing about the major myths that continue to make much counselling ineffective
* The core counselling skills of brief therapy that really make a difference fast – even with 'stuck' clients
* Knowledge of how to avoid harming people in counselling (as many people unwittingly do)
* A new understanding of the revolutionary human givens approach to counselling and psychotherapy and how it can make you more effective if you work in these fields.
Who should attend
* Psychotherapists, counsellors, psychologists, occupational therapists, doctors, nurses, health visitors, physiotherapists, pastoral workers, social workers, support workers, youth workers, trainee counsellors, etc.
* Planners with responsibility for managing care resources. Advisors and managers responsible for staff welfare.
* Anyone wanting to understand more about effective strategies for alleviating emotional disturbance (professionally or privately).
Register to tell a friend about this lecture.
Comments
If you would like to comment about this lecture, please register here.