Male and female – equal, but different – using brain science findings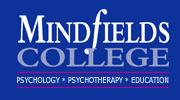 New research findings have revealed that our brains are sexed just as surely as our bodies and that the differences between the male and female brain are much greater than we used to think.
The brain's 'sex' influences all of our behaviour (including how we learn, relate to and care for others, and maintain our mental health), as well as how we perceive, and think about, the world – these are crucial differences which we cannot afford to ignore.
Indeed, ignorance of the biologically influenced sex differences is damaging society. In education, for example, we harm both sexes with the gender neutral curriculum, but especially the boys – they get the lowest grades, are diagnosed with the most behavioural disorders, make up 80% of school drop outs and perpetrate 94% of juvenile crime.
Understanding the brain sex differences is also a vital key to improving male/female relationships – the common cause of so much emotional suffering. Anne Moir's fascinating day therefore contains essential knowledge for us all.
What you gain from the day
* Key new information about male and female differences in thinking styles, emotional responses, the senses and memory processing
* Greater effectiveness at preventing conflict and promoting co-operation between the sexes
* A deeper understanding of the different innate emotional needs of both sexes at all ages
* Insights that can really change lives and prevent the development of mental disorders
* More ways to help children and young people thrive and explore their innate potential
* Improved insight into your relationships.
Who should attend
* Anyone who works in any area of mental health or social services.
* All educational and teaching professionals – this new knowledge will enhance your effectiveness.
* Anyone who would benefit from gaining insights into the differing emotional response of the sexes which are key to understanding how conflict in the home and at work arises. It is of great help both professionally and personally to gain a better understanding of why rows develop and how to prevent them.
Register to tell a friend about this lecture.
Comments
If you would like to comment about this lecture, please register here.