Understanding Anxiety and managing it without drugs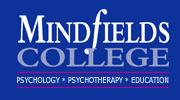 Panic attacks, social anxiety, post traumatic stress disorder (PTSD), phobias, psychosexual problems, obsessional compulsive disorders (OCD) and anxiety related to work, money, health, surgery, childbirth, terror threats and death are a problem for many.
Prolonged anxiety makes us all susceptible to a wide range of mental disorders and physical illness. Joe Griffin shows how ill health causes anxiety in normal people but that the reverse is also true (for example, when raised anxiety levels suppress the immune system).
It is therefore essential that health and welfare professionals have the knowledge and skills to reduce anxiety in people quickly – so they can offer more effective treatment and care.
What you gain from the day
* New information about the biological and psychological forces that make people anxious and how they affect treatment
* Techniques to give you confidence when treating panic attacks, social anxiety, phobias, PTSD, psychosexual problems, OCD and anxiety related to health, death, surgery and childbirth
* An understanding of the 'fast phobia cure' or 'rewind' technique and how to use it to resolve post traumatic stress in one session
* New ways to reduce your own anxiety levels.
Who should attend
* All health and welfare professionals: if you have to deal with, treat or care for people suffering from anxiety orders, and wish to be more effective.
* Anyone who works or lives in a stressful environment that raises anxiety levels, or is simply curious about more effective and rapid ways to reduce anxiety, will find this seminar fascinating.
* If you need to deepen your understanding of anxiety disorders for personal or professional reasons, this seminar is for you.
Speaker(s):

Date and Time:

12 October 2010 at 9:30 am

Duration:


Full Day

Venue:


Mark Masons' Hall
86 St James's Street
London
SW1A 1PL
020 7747 1181

Show map



Organised by:


MindFields College
See other talks organised by MindFields College...

Tickets:

£99

Available from:

http://www.mindfields.org.uk/?sem=outl&code=AX

Additional Information:

Please call +44 (0)1323 811440 to book!
Register to tell a friend about this lecture.
Comments
If you would like to comment about this lecture, please register here.