Brief therapy skills for Stopping Addictions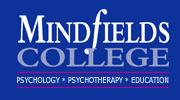 As the number of people affected by addiction continues to rise, its treatment is undergoing a revolution.
New ideas and techniques from various schools of brief, solution-focused therapy are showing that it is possible to help most addicts transform their lives in a small number of sessions.
At Joe Griffin's practical workshop – which complements his 'Understanding and stopping addictive behaviour' seminar – you will learn and practise the powerful skills derived from the human givens approach (which organically integrates the best brief therapy techniques) that are helping people overcome a wide range of addictions, including: alcoholism, heroin, smoking, gambling, sex and eating disorders.
These skills are essential if you wish to improve your effectiveness when working with any addiction.
What you will gain from the day
* Demonstrations of the skills that help to quickly break the patterns of addictive behaviour
* Practise in using these yourself
* New insights into the addictive process
* Essential motivational interviewing techniques
* Up-to-date knowledge of the most useful ways to beat a wide variety of addictions and prevent relapse
* A new confidence that comes from knowing how much can be done – when you know how.
Who should attend
All members of the caring professions, including: drug workers, youth workers, doctors, nurses, psychotherapists, counsellors, clinical psychologists, occupational therapists, psychiatrists, cognitive behavioural therapists, teachers, social workers, physiotherapists, support workers and anyone wishing to improve their understanding of addictive behaviour and how to treat it.
Register to tell a friend about this lecture.
Comments
If you would like to comment about this lecture, please register here.