Demystifying Autism and Asperger's syndrome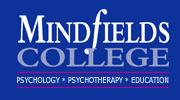 Current figures estimate that 500,000 families throughout the UK are affected by a child's or adult's diagnosis of autistic spectrum disorder (ASD). But once that diagnosis has been made, many are at a loss as to what this really means for them and their loved ones and what they can do to minimise its effects.
This inspiring workshop with Angela Austin (former Principal of a highly successful specialist school for pupils with autistic spectrum disorder), will give you a greater understanding of ASD, which affects people at differing levels of cognitive functioning with three distinct areas of impairment.
The day provides practical solutions derived from effective 'hands on' work that is currently removing the barriers to learning created by ASD. Over time, these proven methods reduce the effects of the disability on relationships, learning and quality of life – both for those affected with the disorder and those around them.
What you gain from the day:
* A greater understanding of ASD and its salient features across the spectrum
* Ways to manage behaviours that create barriers to learning and overall progress
* Strategies which can improve communicative ability
* Practical ways in which to help sufferers of ASD meet some of their innate human needs
* The skills needed to create an environment where the effects of the triad of impairment can be decreased.
Who should attend
* Psychologists, counsellors, psychotherapists, mental health nurses, psychiatrists, education professionals, including lecturers or teachers in adult or special education, speech and language therapists, GPs, doctors, nurses, OTs, social workers, health visitors or support workers who wish to be more effective in their work with children and adults with ASD
* Concerned parents and relatives, and anyone who would like to better understand the spectrum of autistic impairment and how best to help the individual
* Anyone who wishes to improve their communication skills with ASD sufferers
* Anyone who would like to better understand the human givens approach and how it gives increased organisation and clarity to other known approaches to addressing ASD.
Speaker(s):

Date and Time:

2 June 2010 at 9:30 am

Duration:


Full Day

Venue:


Old Dining Hall, Hulme Hall
University of Manchester
Oxford Place Victoria Park
Manchester
M14 5RR
0161 275 0206

Show map



Organised by:


MindFields College
See other talks organised by MindFields College...

Tickets:

£155

Available from:

http://www.mindfields.org.uk/?wor=outl&code=AA

Additional Information:

Please call +44 (0)1323 811440 to book!
Register to tell a friend about this lecture.
Comments
If you would like to comment about this lecture, please register here.