Every Child DOES Matter - new ways to engage children and better enable them to learn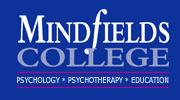 Mike Beard's inspiring workshop helps you explore and understand
how to improve the emotional and intellectual health of children and young people.
The day looks at 'learning' in its widest sense and reveals various ways you can recognise and create opportunities for effective therapeutic and educational interventions with children and young people from a wide spectrum of ages, abilities and learning styles. This is a hands-on experience where participants explore the use of narrative and metaphor through a range of visual, auditory and kinaesthetic activities.
Whether you are a teacher, teaching assistant, social worker, health visitor, Connexions Advisor, criminal justice worker, mentor, key worker or parent – it is quick and easy to apply the skills and insights gained to your own practice.
What you gain from the day:
* An improved knowledge of why some young people adopt self-destructive behaviours that others find challenging
* Practical strategies and techniques for identifying and addressing the causes of difficulties – rather than simply trying to manage the symptoms of emotional ill-health
* A new understanding of how and when children and young people learn best
* Effective ways to use naturally occurring learning states, both therapeutically and educationally
* A range of creative exercises and activities that will improve your awareness and understanding of how to generate and maintain emotional health in children and young people.
Who should attend
* Anyone involved in teaching and learning, youth work, social work, drug work, policing, family therapy or one-to-one counselling with young people
* Anyone working (or living) in other settings with young people where their behaviour is causing alarm and despondency
* Those who wish to ensure young people are able to fulfill their full potential
* If you would like to feel more confident in your understanding of young people and their behaviour, and in your ability to work and respond more effectively to their needs, you will also benefit from attending.
Speaker(s):

Date and Time:

23 November 2010 at 9:30 am

Duration:


Full Day

Venue:


Old Dining Hall, Hulme Hall
University of Manchester
Oxford Place Victoria Park
Manchester
M14 5RR
0161 275 0206

Show map



Organised by:


MindFields College
See other talks organised by MindFields College...

Tickets:

£155

Available from:

http://www.mindfields.org.uk/?wor=outl&code=GW

Additional Information:

Please call +44 (0)1323 811440 to book!
Register to tell a friend about this lecture.
Comments
If you would like to comment about this lecture, please register here.