From Self-Harm to Self-Belief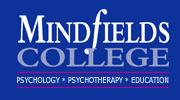 Self-harming, by both men and women, is on the increase and one of the behaviours many find hard to treat. Emily Lindsey-Clark's key workshop demystifies self-harming and its causes and shows why we should not give up on people — even in the most apparently hopeless situations.
It is common to feel powerless in the face of such wilful self-destruction – and many also find such behaviour difficult to understand or sympathise with – but armed with the clear, research-based framework and practical skills taught on this workshop, you needn't feel that way again. Its wealth of information and useful tips will ensure you give sufferers the best chance of moving on in their lives– you will hear from people who have completely stopped (or dramatically reduced) self-harming and are now living
fulfilled lives.
What you gain from the day:
* The essential Do's and Don'ts for teams and individuals working with people who self-harm
* A demystifying of self-harming behaviours and a greater understanding of why they occur
* Powerful techniques and a 'tried-and-tested' framework, drawn from profound knowledge about what people need to function well, that will transform your effectiveness
* New confidence when making interventions with people who once seemed unreachable
* Practical ways for reducing your anxiety when working in this area.
Who should attend
* Any psychologist, counsellor, psychotherapist, mental health nurse, psychiatrist, GP, doctor, nurse, OT, social worker, health visitor or support worker who wishes to be more effective at healing people to stop or significantly reduce self-harming.
* If you work with vulnerable men and women in the voluntary sector, have a friend or relative who is self-harming, or are in any situation where you may be in contact with people who self-harm, this day is for you.
* Anyone who is struggling with the constant anxiety often experienced when working with people who threaten or actually do self-harm.
* If you would like to make sense of all the fragments of information you have about self-harming and pull them all together into a cohesive and effective treatment strategy, this workshop is for you.
Speaker(s):

Date and Time:

25 May 2010 at 9:30 am

Duration:


Full Day

Venue:


Clifton Hill House, University of Bristol
Lower Clifton Hill
Bristol
BS8 1BX
0117 903 5190

Show map



Organised by:


MindFields College
See other talks organised by MindFields College...

Tickets:

£155

Available from:

http://www.mindfields.org.uk/?wor=outl&code=SH

Additional Information:

Please call +44 (0)1323 811440 to book!
Register to tell a friend about this lecture.
Comments
If you would like to comment about this lecture, please register here.