Guided Imagery and Visualisation for Therapeutic Change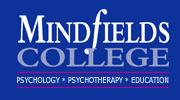 Strong emotions focus and lock attention – keeping people trapped in problem behaviours. Therapeutic change cannot happen until the emotional arousal is reduced.
This is why healthcare professionals need to know how to induce the relaxation response in patients. Guided imagery and visualisation not only reduce emotional arousal quickly but can be used to reframe life circumstances through metaphor and to rehearse in the imagination any required changed behaviours and/or feelings.
Among other things, guided imagery is an essential skill required for removing phobias, curing PTSD, lifting depression and raising self-confidence. When you become confident in using these skills, you can begin to bring patients out of the emotionally-driven trance states of a wide range of conditions such as anxiety disorders, addiction, anger, stress overload, depression and chronic pain.
That is why guided imagery is one of the most powerful psychotherapeutic tools known.
What you gain from the day:
* Insight into how the mind/body communication system works
* Powerful new ways to improve treatment outcomes
* Greater confidence with more conditions
* Supervised practise in generating healing trances
* A scientifically-sound knowledge of why these techniques are so valuable.
Who should attend
Anyone involved in healthcare should have the information and skills taught on this workshop.
They are useful when dealing with stress; addictions; agoraphobia; allergies; anorexia; anger; asthma; bed wetting; blood pressure; bulimia; depression; lack of confidence; chronic pain; eczema; frustration; guilt; grief; hay fever; inhibition; insomnia; irritable bowel (IBS); relationship/marital difficulties; migraine; nightmares; obsessions (OCD); pain control; panic attacks; phobias (all kinds); sexual difficulties (impotence, premature ejaculation and vaginismus); shyness; skin disorders and trauma (PTSD); flashbacks; ulcers; warts and worrying.
You can also control blood pressure, stimulate the immune system, promote healing of damaged skin tissue and bones and give birth easier using guided imagery and visualisation.
Speaker(s):

Date and Time:

27 October 2010 at 9:30 am

Duration:


Full Day

Venue:


Regents College
Inner Circle
Regents Park
London
NW1 4NS
01865 485902

Show map



Organised by:


MindFields College
See other talks organised by MindFields College...

Tickets:

£155

Available from:

http://www.mindfields.org.uk/?wor=outl&code=HP

Additional Information:

Please call +44 (0)1323 811440 to book!
Register to tell a friend about this lecture.
Comments
If you would like to comment about this lecture, please register here.