How to incorporate outcome measures into your practice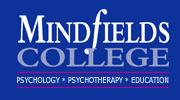 Strong emotions focus and lock attention – keeping people trapped in problem behaviours. Therapeutic change cannot happen until the emotional arousal is reduced.
Outcome-informed practice is now mandatory for Improved Access to Psychological Therapies (IAPT) services. It is also a National Occupational Standard and looks set to become a government requirement.
For over two decades the buzz phrase in psychological services, psychiatry and medicine has been 'evidence-based practice'. But at last the value and need for evidence of effectiveness from everyday practice is also being recognised. This lively, hands-on day with Bill Andrews (who runs the UK's largest independent outcome data collection research project), shows you how to collect data in a way that both enhances your practice and benefits your clients, whether you work in private practice or for a large organisation.
What you gain from the day:
* A solid understanding of the profound difference between evidence-based practice and practice-based evidence
* The skills needed to gather robust, high quality practice-based evidence sensitively and effectively (both in paper format and on-screen)
* How to evaluate and select the most appropriate outcome measures from the variety available and use them to enhance the clinical experience
* Simple ways to systematically gather and process your data accurately
* Knowledge of how to interpret client scores and use outcome data to enhance supervision
* The opportunity and expertise needed to develop an evidence base establishing your own effectiveness (starting with your very next client).
Who should attend
* All practitioners involved in the assessment and delivery of mental and psychological wellbeing services, including: GPs; independent practitioners; employees in the private sector, voluntary sector or NHS; IAPT services or services intending to bid for IAPT contracts; drug and alcohol services.
* And anyone who generally wishes to be up-to-speed with the latest understanding in the use of outcome informed measures and wants to know how to implement them with minimum disruption into their current every-day practice.
Among other things, guided imagery is an essential skill required for removing phobias, curing PTSD, lifting depression and raising self-confidence. When you become confident in using these skills, you can begin to bring patients out of the emotionally-driven trance states of a wide range of conditions such as anxiety disorders, addiction, anger, stress overload, depression and chronic pain.
That is why guided imagery is one of the most powerful psychotherapeutic tools known.
What you gain from the day:
* Insight into how the mind/body communication system works
* Powerful new ways to improve treatment outcomes
* Greater confidence with more conditions
* Supervised practise in generating healing trances
* A scientifically-sound knowledge of why these techniques are so valuable.
Who should attend
Anyone involved in healthcare should have the information and skills taught on this workshop.
They are useful when dealing with stress; addictions; agoraphobia; allergies; anorexia; anger; asthma; bed wetting; blood pressure; bulimia; depression; lack of confidence; chronic pain; eczema; frustration; guilt; grief; hay fever; inhibition; insomnia; irritable bowel (IBS); relationship/marital difficulties; migraine; nightmares; obsessions (OCD); pain control; panic attacks; phobias (all kinds); sexual difficulties (impotence, premature ejaculation and vaginismus); shyness; skin disorders and trauma (PTSD); flashbacks; ulcers; warts and worrying.
You can also control blood pressure, stimulate the immune system, promote healing of damaged skin tissue and bones and give birth easier using guided imagery and visualisation.
Register to tell a friend about this lecture.
Comments
If you would like to comment about this lecture, please register here.